South West Surrey Concert Band
Earlier in the year, Richard played with SWSCB at Eastbourne Bandstand. The concert was great, but the weather was freezing!
We managed to record part of the concert, which you can download as a video below. Unfortunately, the camcorder's battery ran out before we got to our favourite piece, Bach's Toccata. However, we eventually managed to record this at SWSCB's concert in June at Loseley Park. This time the weather was a complete contrast: the hottest day of the year so far.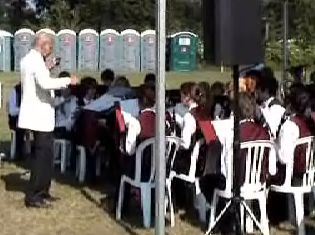 We also have some audio clips of the Toccata. This one is the
full Toccata
.
This clip is shorter and starts at the first fast section. The
short Toccata
might be used as a ringtone.
This one is shorter still, starting at the most dramatic section. The
shorter Toccata
might make an even better ringtone.